Dedication to Man's Best Friend. You my remember US Navy veteran Chad Brown's story and his fly fishing and educational missions. Chad is a very special Fly fishing personality and every time it's a big pleasure to share news from him. This time a short movie from Orvis. Chad Brown once again sincerely reveals what helps him to fight his fight with PTSD on a daily basis. This time story is not only about fly fishing and healing power of the water, but also about Chad's therapist – Axe, the dog. Man's Best Friend – dog! This video is truly a dedication to all the dogs all over the world who fill our days with joy and happiness.  Dedication to Man's Best Friend! So let's meet this incredible chocolate lab.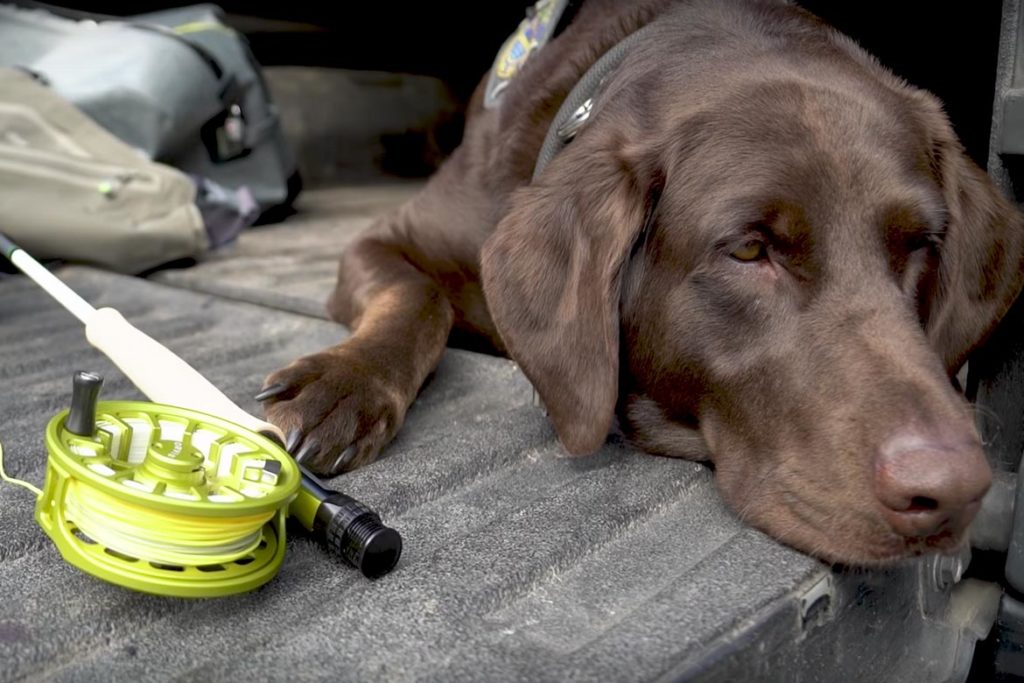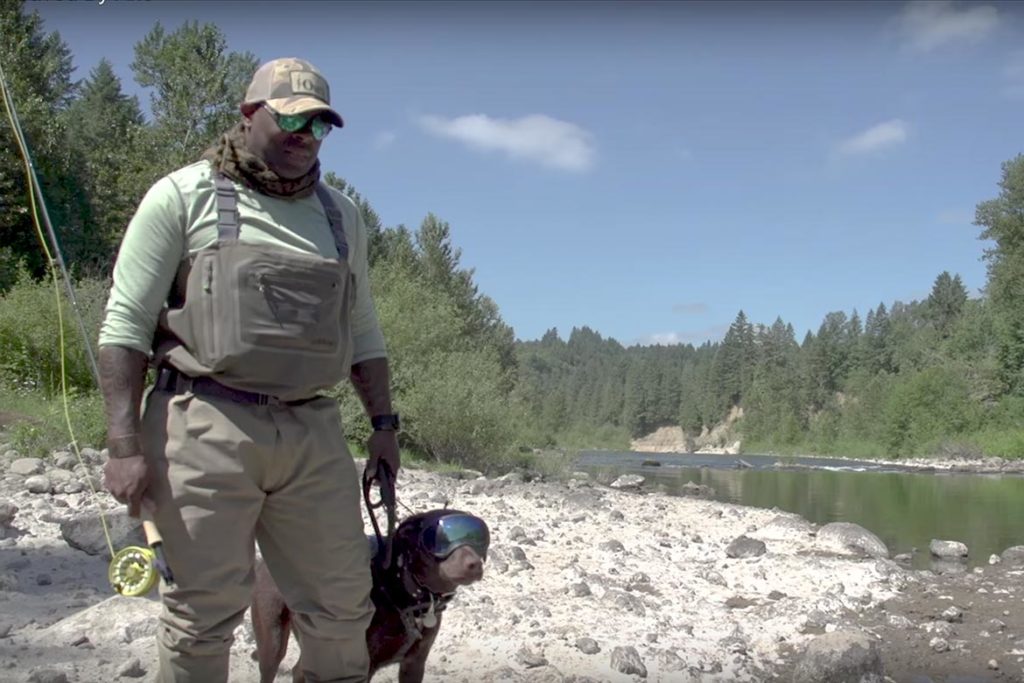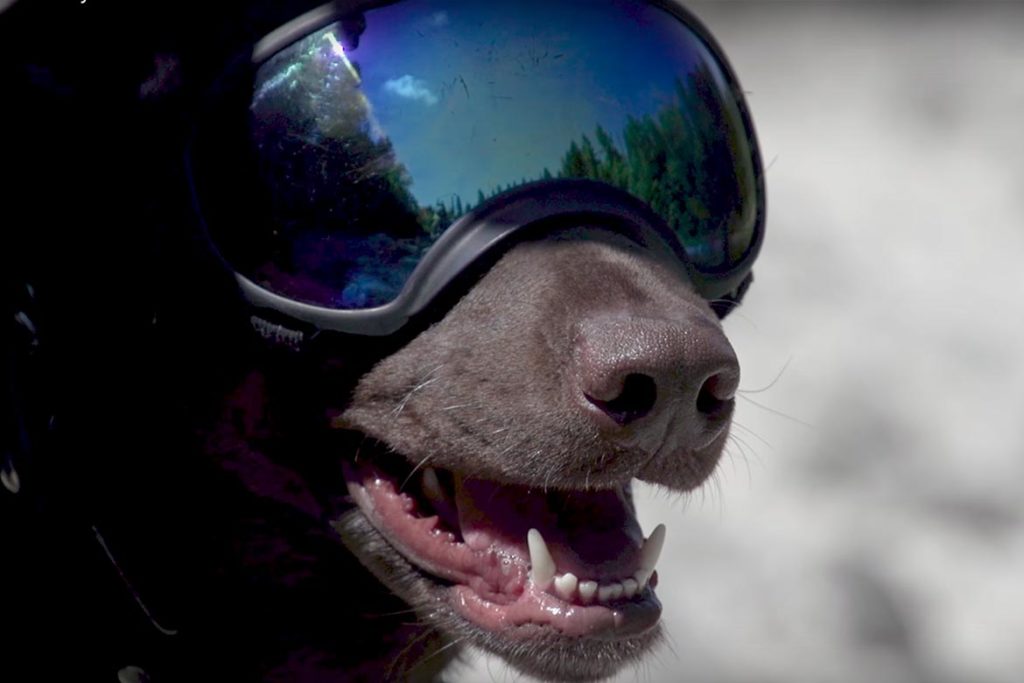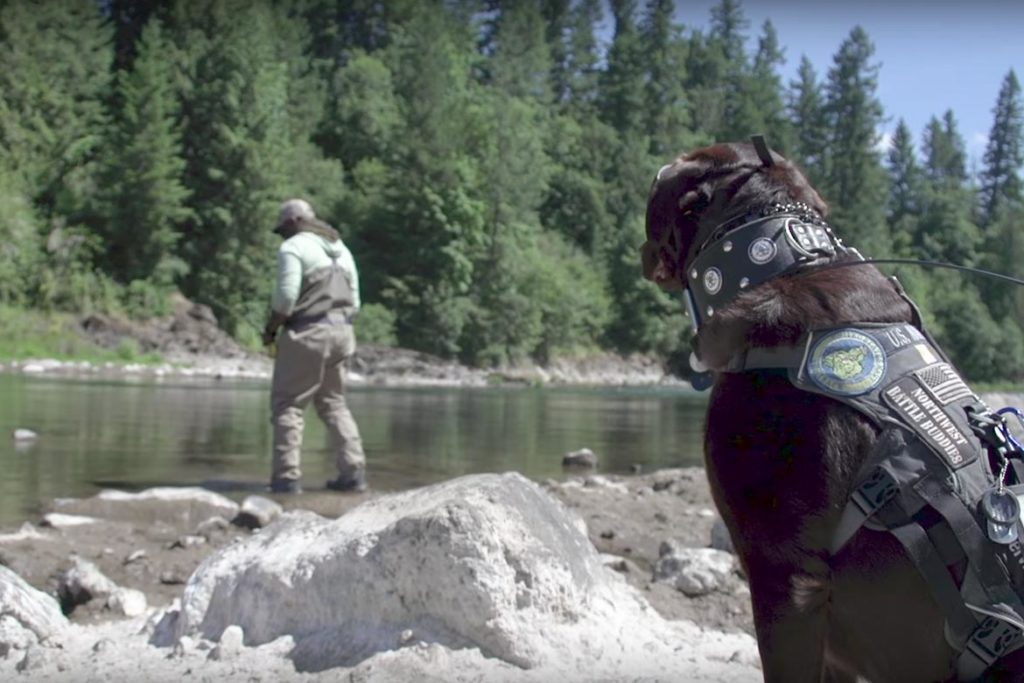 From the filmmakers:
There's no doubt that dogs make us better humans, and a special chocolate Lab called Axe is a perfect example . Named for a fallen Navy Seal, Axe is a service dog trained to help a U.S. war veteran stay calm in the face of his PTSD symptoms. Chad and Axe are inseparable—when they travel, in business meetings, everywhere they go—and their connection is built on trust. But when Axe's service dog vest comes off, the role of working dog goes with it, and the playfulness and joy of a beloved companion animal emerges. Axe does important, purposeful work—the kind that makes a crucial difference in Chad's life—and he still gets to be a goofy, fun playmate.